HELIX ANALYTICS ENABLEMENT® PLATFORM
Your single platform to access, enable, and govern analytics at the enterprise level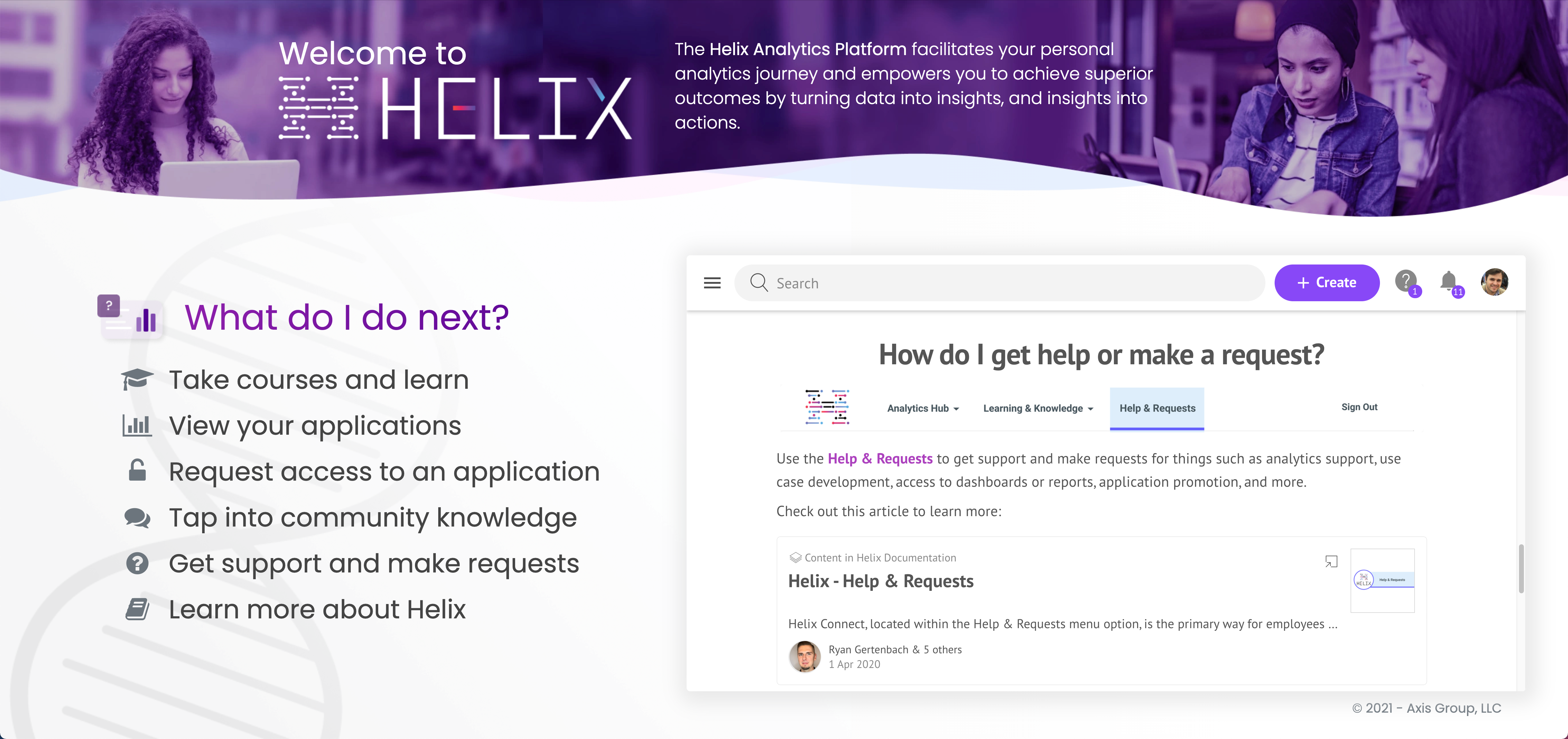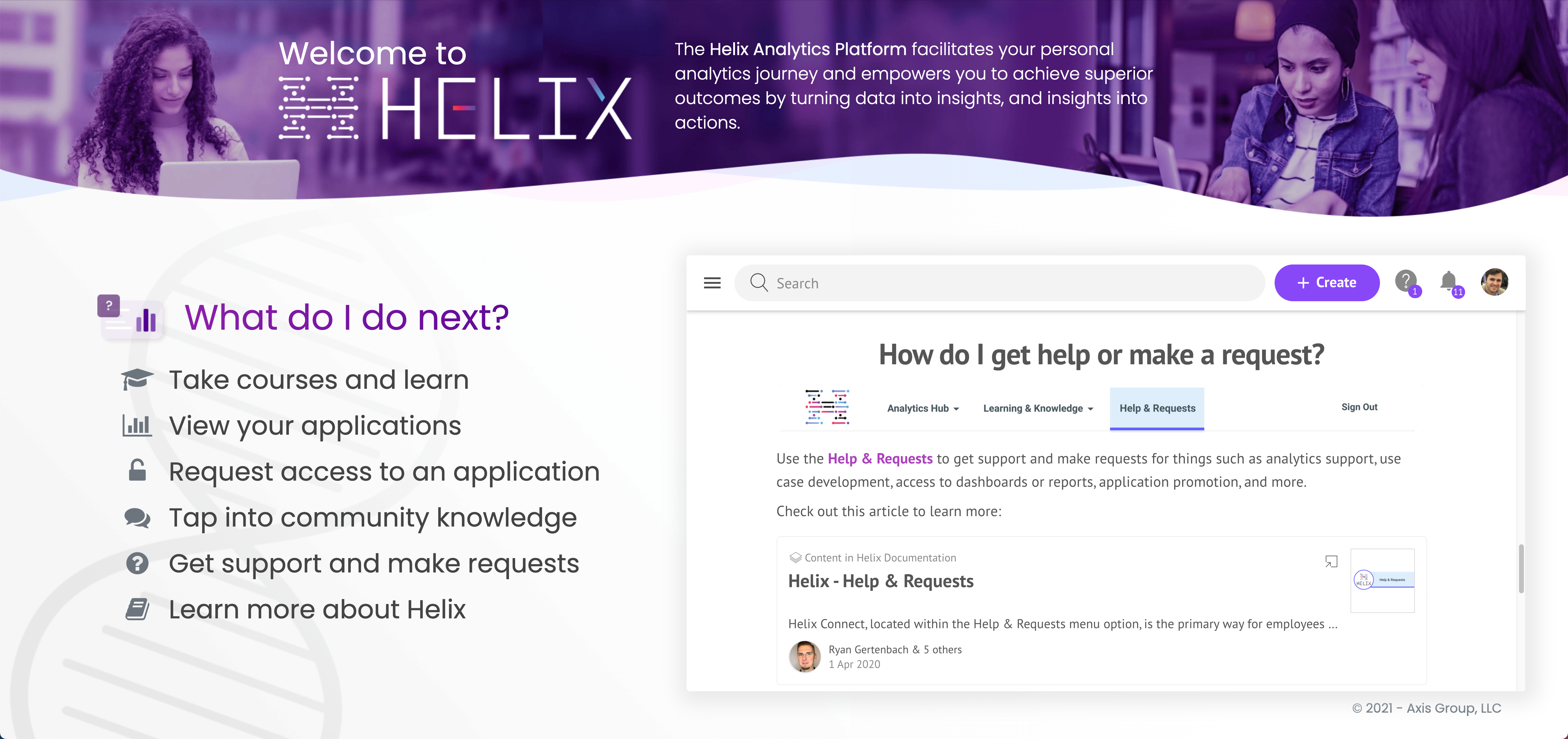 HELIX CORE
EVERYTHING YOU NEED TO DO ANALYTICS BETTER
Highlighted Key Features
But there's more. It also includes:
Governance Through Education®, Built-in Use Case Profiles, Splice™ BI Version Control System, Data Lineage & Catalog Tool, and more...
Group Favorites
Group your favorite dashboards, reports, and other content together so it's easy to open them with a single click.
Global Search
Find dashboards, reports, metrics, knowledge, courseware, and more with a global smart search.
Custom Categories
Create custom groups across your various BI tools to make it easy for users to find what they need quickly.
Self-paced on demand learning
Courses present real-world scenarios, with situations and data that teach real world analytics skills.
Hands-On Application
Courses require users to engage with data and charts to answer questions and complete the courses.
Proven, Engaging Coursework
Thousands of learners have learned Qlik Sense by completing our video-based training modules.
Centralized Support
Make requests quickly from right within the HELIX platform instead of going to external ticketing systems and filling in the same information over and over.
Persona-Specific Forms
Use the request types that fit your role; only those relevant to you are shown so you can get what you need quickly without navigating endless forms.
Fully Automated
Trust a seamless journey as each request triggers a fully automated and governed process and communication flow, integrating with any ITSM tools.
Inside the HELIX Platform
Obtain insights into Bl tools activity, courses completed, knowledge and community activity, project request and completion lifecycle, and much more.
Outside the HELIX platform
Also track activities outside the HELIX platform such as email openings, event attendance, or market data to generate cohorts and track the success of your analytics rollout & promotion.
What does it take to get up and running with HELIX?


QUICK & EASY
SET-UP

HELIX is a cloud-based platform that easily integrates with your enterprise technology environment. From initial onboarding to user roll-out in just a few weeks, you will be up and running in no time flat.
FULLY
ADAPTIVE

HELIX integrates directly with many of your current systems, such as ITSM tools, Productivity Tools, and BI Tools. HELIX can act either as a supplementary technology for your users or as a replacement for legacy technologies.
SECURITY
BUILT-IN

A core component of scalable self-service analytics is the Governance Through Education® concept and the GTERank™ algorithm that handles user permissions, streamlining access for everyone. Patent pending.
SERVICED
IMPLEMENTATION

While HELIX comes with built-in content, processes, and tools, a little expert advice can go a long way. That's why we partner with the best analytics consulting firms who can help you get up and running in no time with a best-in-class implementation.
Get even more with HELIX Add-ons


COMMUNITY HUB ADD-ON
BOOST SOCIAL INTERACTION & COMMUNITY ENGAGEMENT
Highlighted feature
COMMUNITY, KNOWLEDGE, & CONTENT PLATFORM
Empower teams by building a community around analytics and create customized taxonomies to house searchable content right inside the HELIX platform.
Also includes:
Analytics Knowledge Stream, Community Manager/Administrator, Virtual Event Hosting Platform, eMentor for Developers, and a Curated Analytics Knowledge Stream.
SERVICE HUB ADD-ON
MANAGE REQUESTS AND COMMUNICATE DIRECTLY WITH USERS & STAKEHOLDERS
Highlighted feature
SEQUENCER TRIAGE MANAGEMENT
Govern requests with a triage tool and smoothen their journey through your analytics operations.
Also includes:
Stakeholder Approval Workflow, Portfolio and Project Completion Dashboard.
"Helix gives us a clear, singular path to deliver analytics to the entire organization. Without this central hub, we would never have been able to scale analytics globally and still enable every individual with targeted education, support, and analytics solutions."
GET A DEMO
Interested in learning how HELIX can enable your business?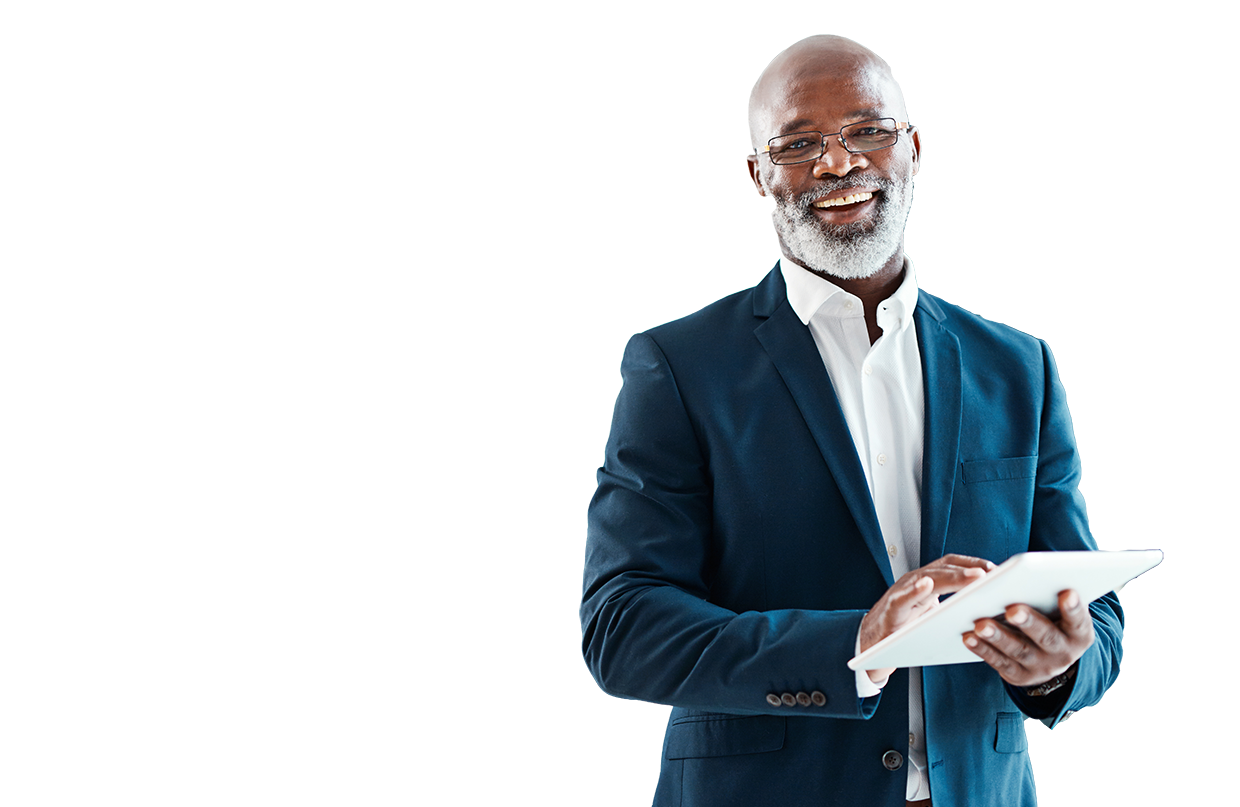 HELIX - Analytics Enablement® Platform