HELIX ANALYTICS ENABLEMENT

®

PLATFORM
Where Analytics Thrive, Businesses Do Better™
HELIX® is your single platform to access, enable, and govern analytics at the enterprise level
HELIX

®

VISION
Because tools alone cannot scale Analytics
In recent years, an endless stream of buzzwords, new technologies, and new vendors have presented themselves to analytics professionals who struggle to keep up with rapidly changing business dynamics.

Most data and analytics leaders are constantly integrating new tools and technologies to increase their team's capabilities. Some are well-orchestrated, while most are cobbled together. But these tools require skills and operating models to be effective and to meet the expectations of fast-growing businesses.

Tools alone cannot scale analytics to the enterprise. Without the right skills distributed across the business, analytics teams will never be able to keep up with the needs of an evolving business.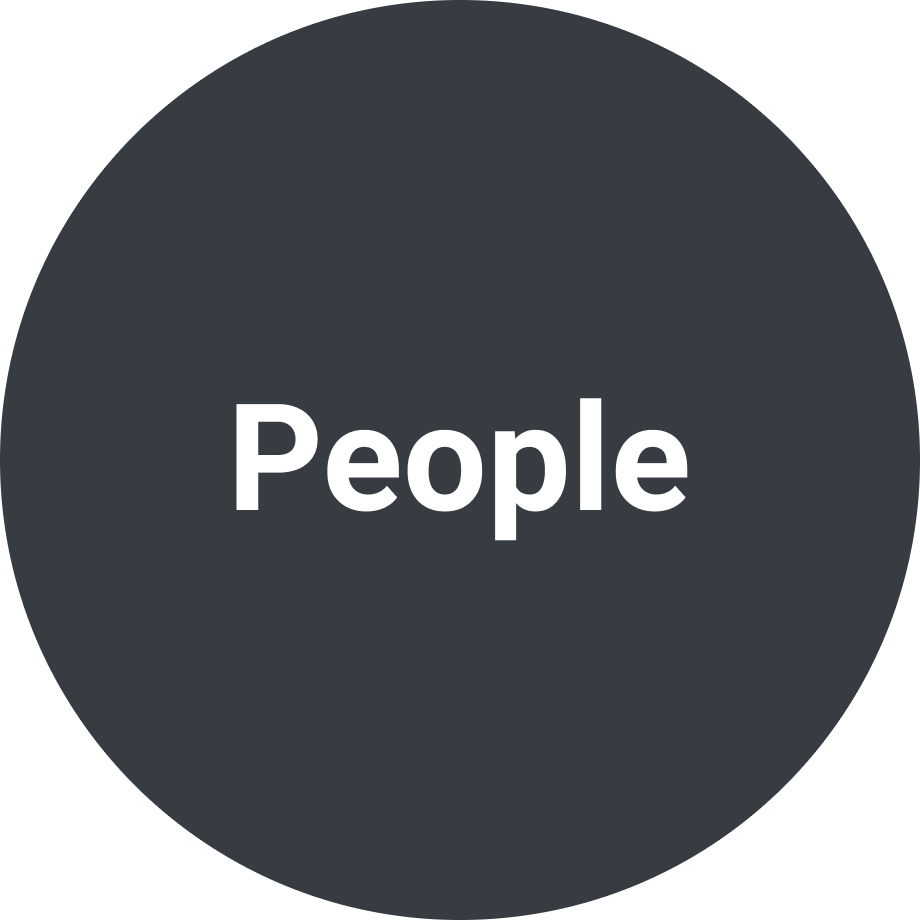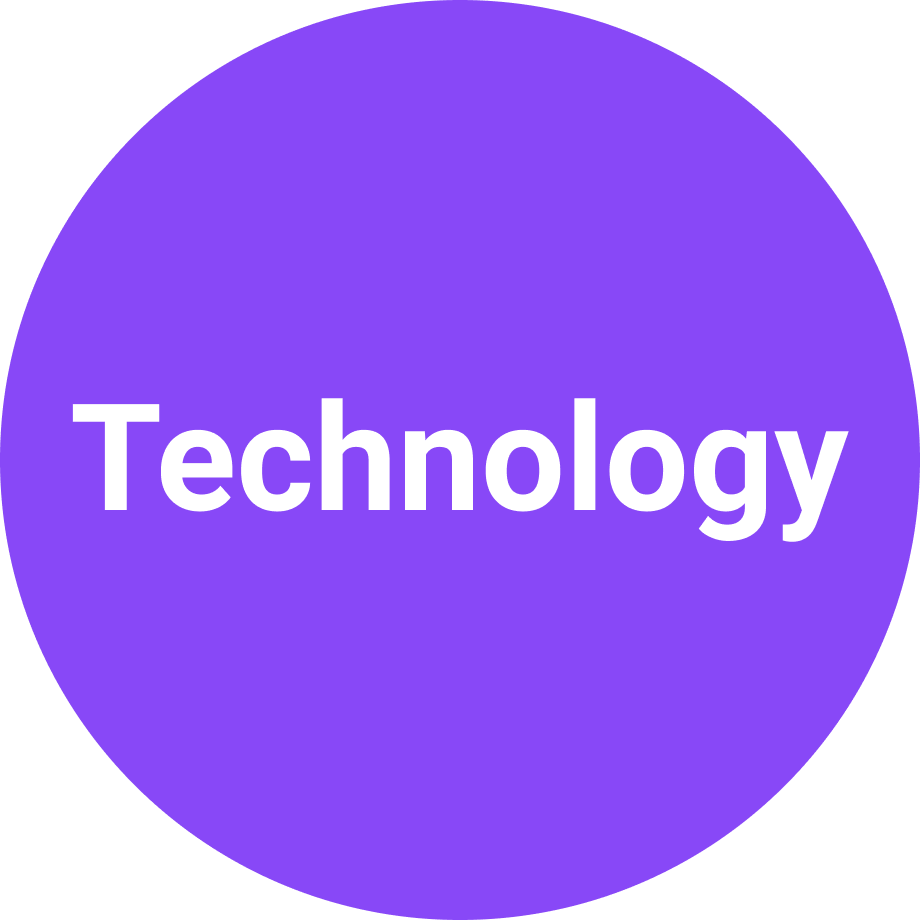 HELIX SOLUTION
HELIX
®

harmonizes your analytics implementation by bringing together people, process, and technology
HELIX is an Analytics Enablement Platform that maximizes the ability for users, analysts, developers and stewards to work with the data they need while minimizing involvement from IT.
HELIX promotes self-service analytics through centralizing access and support, while decentralizing education and ownership.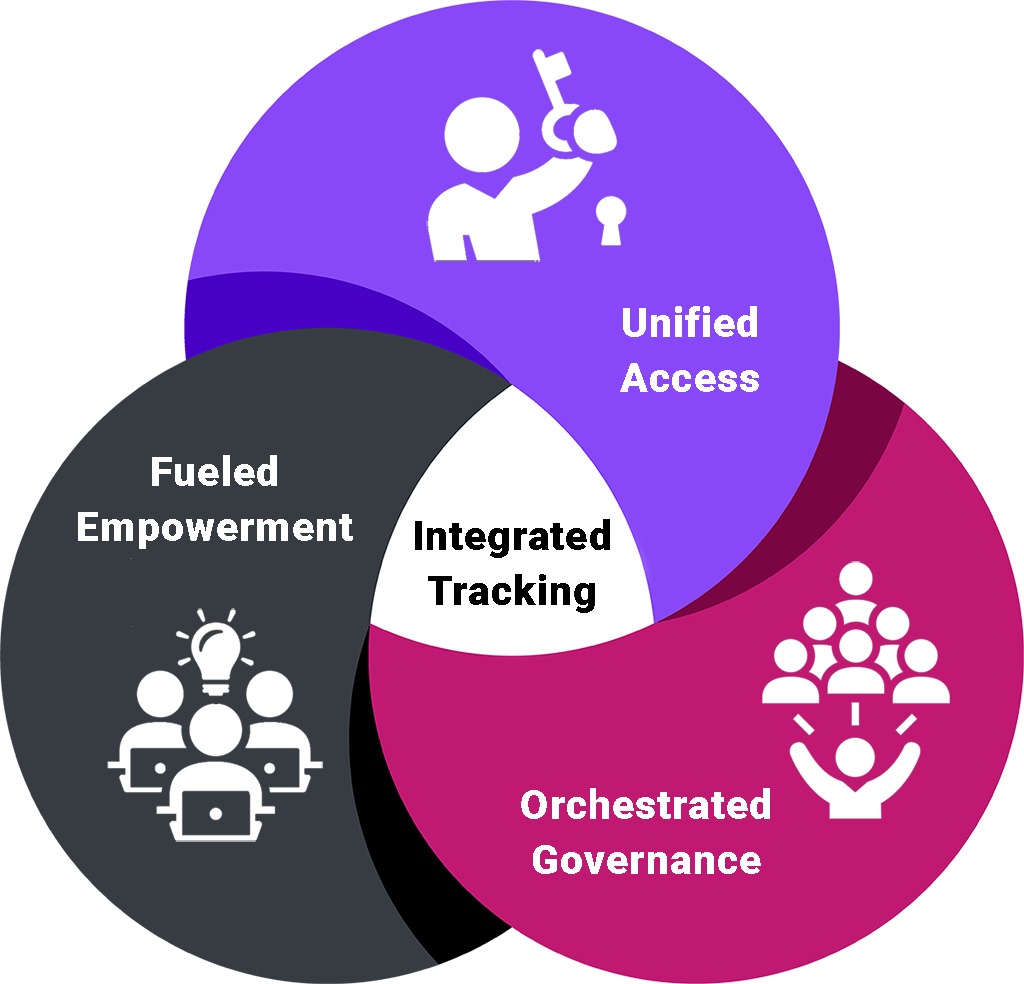 Consistent data-inspired decision for your business
Is your data already making a difference? Is it incorporated in everyday decision-making? Is this happening across functions and business units? Reaching the potential of enterprise analytics requires going from pockets of users to thousands of active and engaged evangelists who can consistently turn data into insights, and insights into actions.

Only an integrated approach to enabling analytics suffices.
SUCCESS FACTOR
Unified Access
The true power of data, just like technology, goes hand in hand with the degree to which it is democratized. But over time, a wealth of data might overwhelm people. Good dashboards, reports, and applications might no longer stand out, or worse, be lost to a sea of unused or antiquated reports. Access to what is available should be unified, simple to find, and user-friendly in order to make an impact.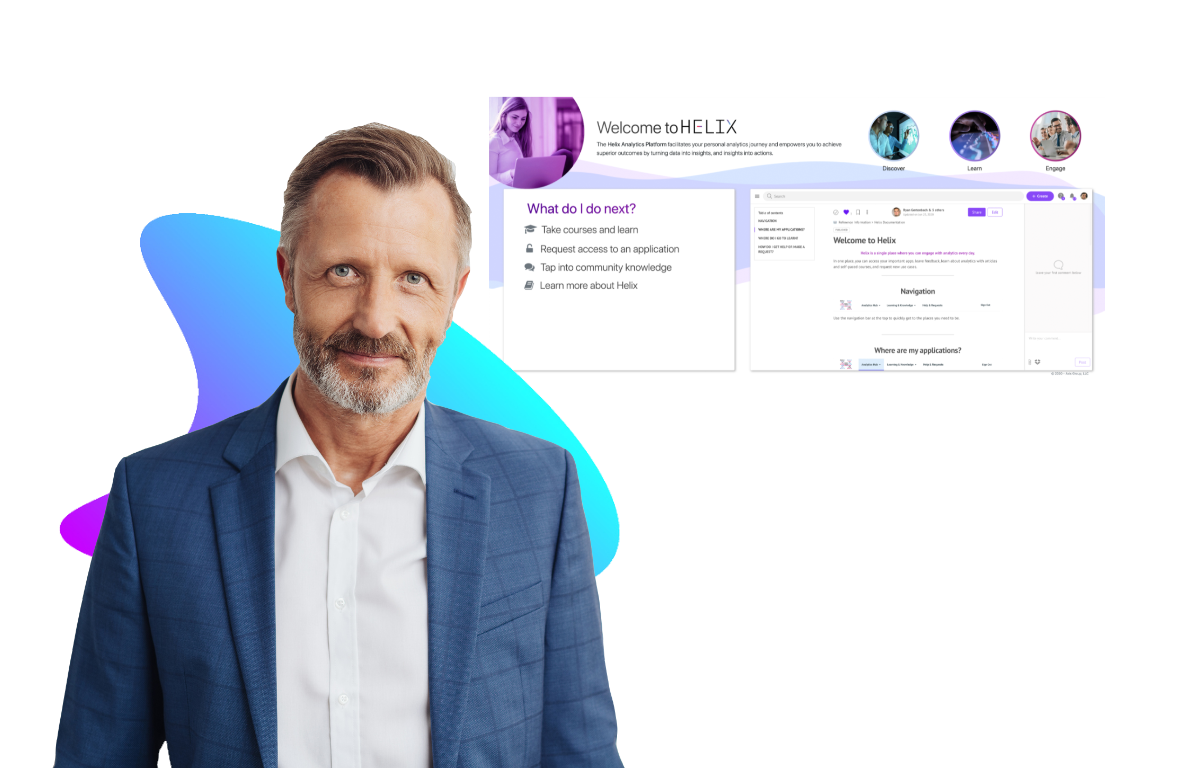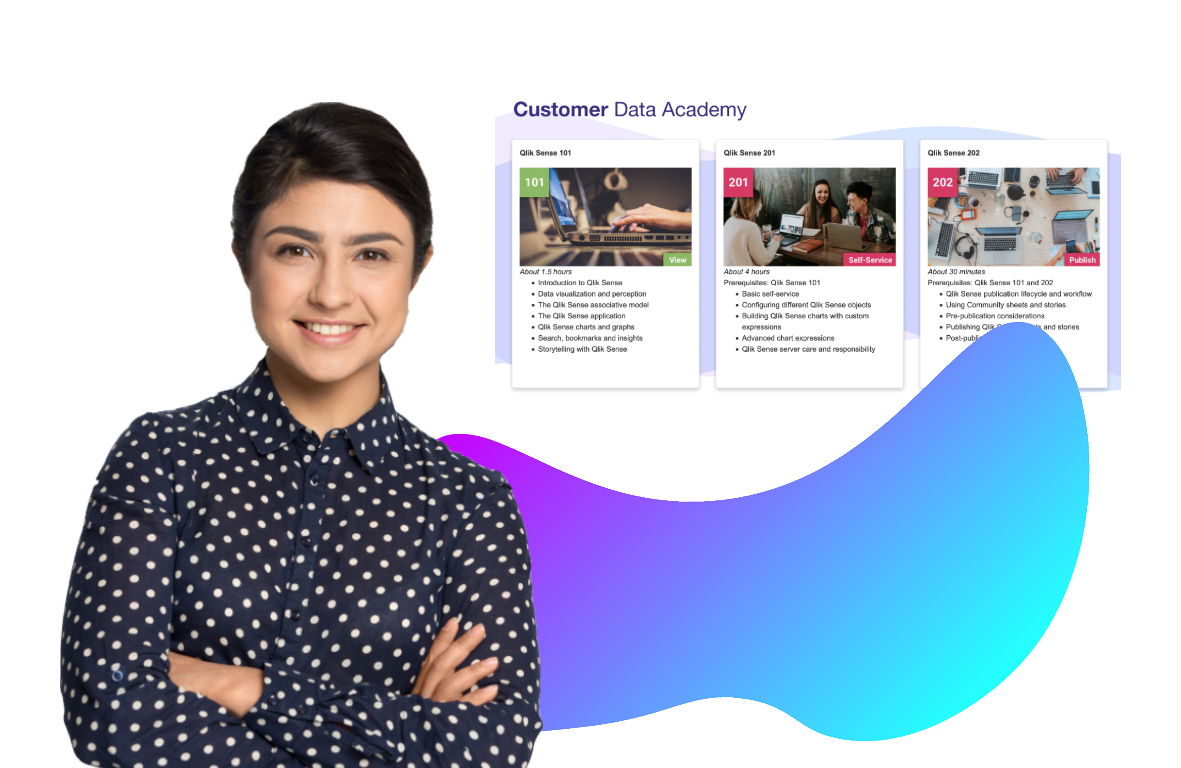 SUCCESS FACTOR
Fueled Empowerment
When it comes to data, everyone is a stakeholder. Therefore, it is critical that users, analysts, and developers can get high-quality and relevant education that helps them hone their data and tool skills in line with evolving business needs and technology.
SUCCESS FACTOR
Orchestrated Governance
Streamlined processes are vital to controlling the introduction of new analytics capabilities and skills in the organization. They are designed to reduce chaos or prevent it from arising in the first place. Orchestrated governance promotes usage in a scalable manner, to enable thousands of users to thrive with minimal direct support from your IT or analytics teams.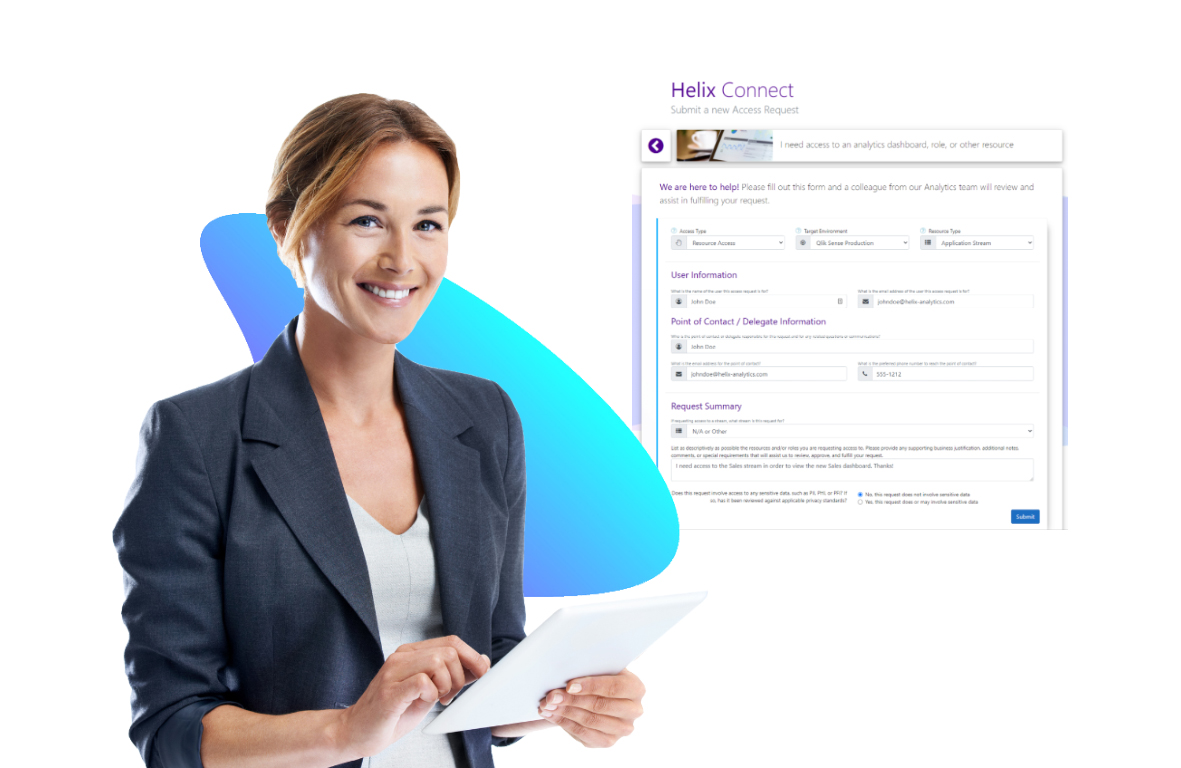 SUCCESS FACTOR
Integrated Tracking

When technology, people, and processes come together in harmony, your analytics implementation will thrive and mature. However, getting users to continually adopt new ways of working and new technologies, and comfortably integrating them into their daily workflows is an ongoing challenge.
Monitoring your organization-wide culture of adoption across dashboards, courseware, and communities supports identifying where and how to improve and support.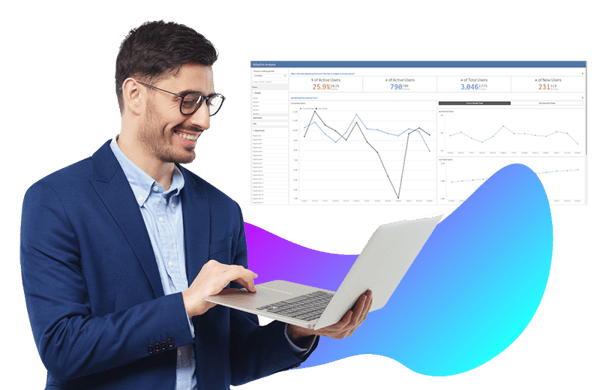 HELIX PRODUCT
HELIX - Analytics Enablement® Platform
The one and only portal for accessing, enabling and governing enterprise analytics that scales with your business needs.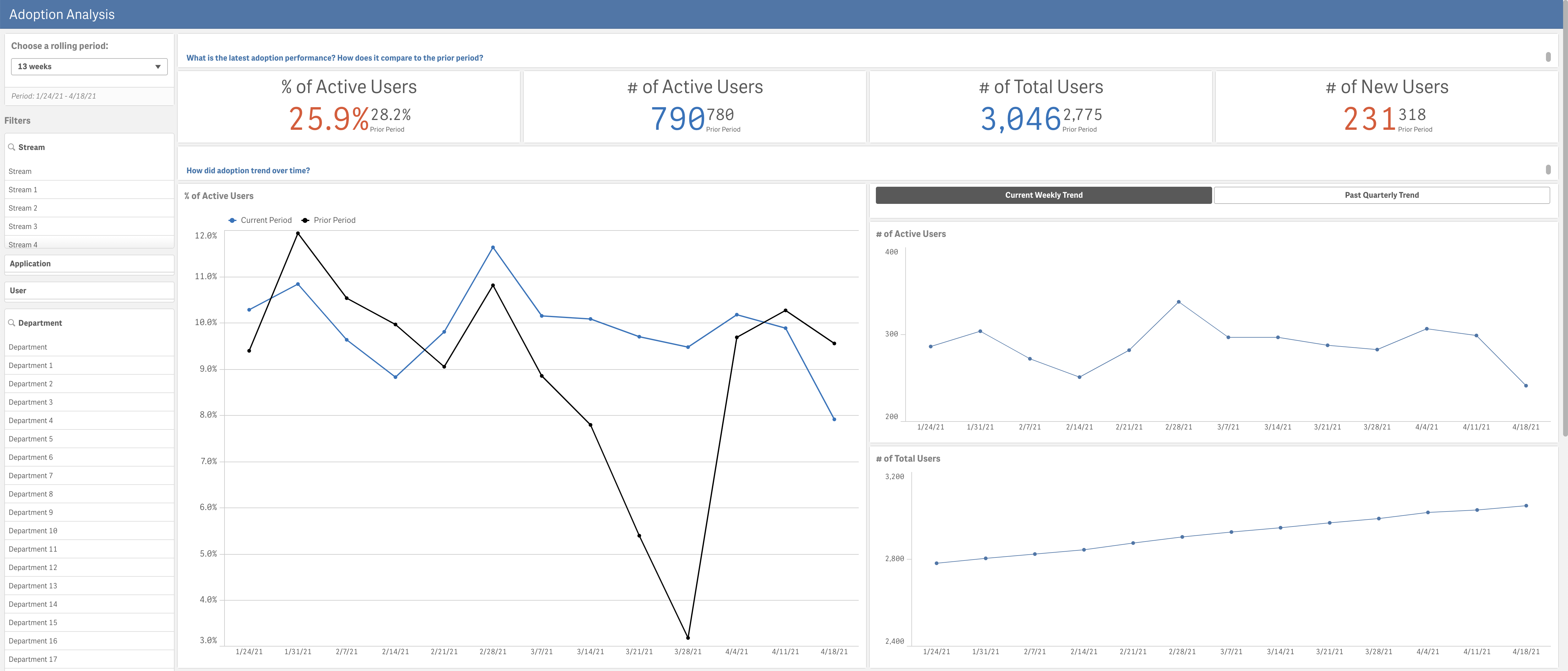 KEY FEATURE
Platform Reporting
Track User Adoption and Engagement across the entire platform, not just within your BI tools, and understand how solutions are being used.
LEARN MORE
PUT TO PRACTICE
HELIX
®

moves your business forward

Everyone in your organization makes decisions every day, some big, some small. In order for those decisions to be inspired by data, those decision-makers need to first think about their decision, recognize their need for data, know how to request that data, get that data sourced and turned into visualizations, and then know how to read those visualizations to extract insights and make the right decision.
This is called the Use Case Development Lifecycle, or UDLC.

HELIX helps drive, manage, and govern this process so that business users, analysts, developers, and stewards get what they need quickly and efficiently to contribute to their responsibilities in this lifecycle, driving more innovation faster.

Here are some of the many use cases HELIX powers:
GROWING SUPPORT BACKLOG
HELIX combines proven processes and frameworks with battle-tested technology and integrates with your existing ticket management systems to enable better support from fewer resources, saving you time and money and getting your users what they need faster and more efficiently.
MULTIPLE REPORTING TOOLS
From Excel and Google Sheets to Qlik and Tableau, having multiple data tools is a common challenge for analytics professionals, users, and developers. The HELIX Analytics Catalog simplifies having multiple tools by consolidating them into one view for simple access to users and streamlined management for developers and administrators.
DEVELOPMENT BOTTLENECKS
Having multiple developers who have to manage dozens of analytics solutions while ensuring quality and a constant flow of new solutions to build can be overwhelming. With Splice, the BI Version Control System inside HELIX, developers can easily manage their solutions with built-in documentation, history, and rollback capabilities.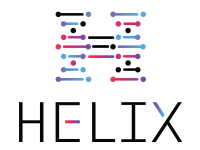 FEATURED CASE STUDY
AUDIO MANUFACTURER
A global leader in audio technology that designs and engineers connected products and solutions for automakers, consumers, and enterprises worldwide. As a company on the cutting edge of technology, there is a big focus on speed and modernization both internally and externally. However, prioritizing speed to insights often has several tradeoffs, the most insidious of which is unhealthy decentralization, or "siloification" as it has become known. LEARN how the implementation of HELIX was transformational and helped to realize the full potential of their existing enterprise analytics solutions and multiply the effectiveness of their team.
READ MORE
30%
Increased Adoption
of Data & Analytics Tools
$6M+
Average Annual Cost Savings & Avoidance
50%
Reduction of Request Backlogs & Delivery Time
300
Average # of Citizen Developers Enabled